Prisoners believe burglars should receive tougher sentences especially when their victims are childr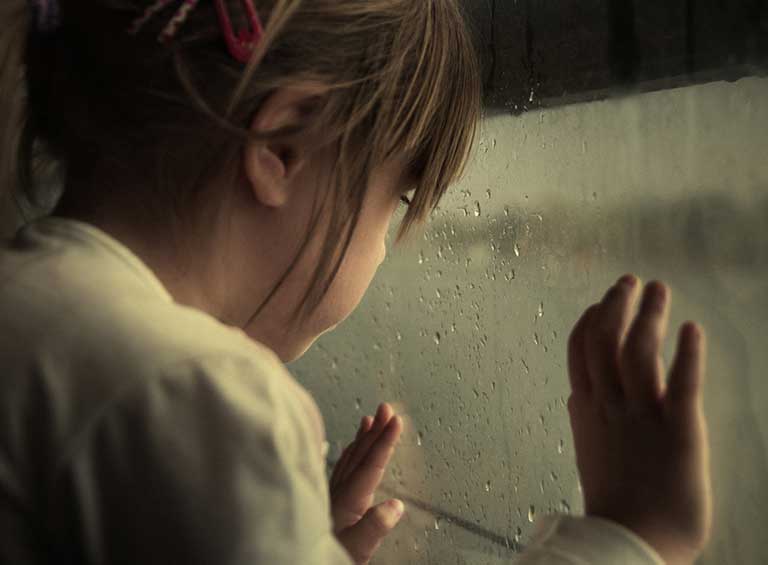 Prisoners believe burglars should receive tougher sentences especially when their victims are children
Three out of four prisoners believe burglars who target homes where children live should receive tougher sentences, according to a new report.
In a revealing survey of Britain's prison population, 73 per cent of convicts said they thought judges are too lenient on burglars, especially when their victims include the young and vulnerable.
In the survey, part of ADT's Take No More campaign and conducted in partnership with national prison newspaper Inside Time, six in 10 (61%) prisoners serving time for burglary admitted they had not considered the impact of their crimes on youngsters living in the houses they broke into.
However, nine in ten (93%) said they would feel guilty if they knew that any children had been left traumatised by their crimes.
Meanwhile, two fifths of convicts claimed they were "surprised" that youngsters often suffer from long-term traumas including bedwetting, nightmares and self-confidence issues after their family's homes are burgled, according to the survey.
In response to the findings, ADT, Britain's leading security firm, is now aiming to target offenders by showing them the real effect when they burgle a family home, with a hard-hitting campaign in prison newspaper Inside Time.
Gail Hunter a spokesperson for ADT said: "This is a fascinating look into the minds of convicted criminals, and particularly burglars. It shows that most people who burgle family homes have no idea how much emotional trauma they can cause to children and young people.
"We know that when a burglary takes place it can be devastating and while we always encourage homeowners to take security precautions, we also want to get to the root of the problem
"Most burglars appeared concerned to know how much hurt they might have caused, and this was one of the purposes of the exercise. It shows we can help prevent reoffending by leading burglars to see the real effects of targeting a family home."
Former inmate Noel Smith, 55, now Inside Time's editor, spent much of 30 years in jail for crimes such as armed robbery, and said burglars who target family homes should be "treated with contempt on a par with others who commit crimes against families and children."
Writing in the newspaper, which is distributed throughout the UK prison estate, he said: "It has always amazed me that burglars seem to get a free pass from the majority of UK prisoners.
"I mean, think about it for a second - what do dwelling house burglars actually do? The facts show that they break into the homes of ordinary people, sometimes doing terrible and expensive damage, they then rifle through the personal belongings of whole families, children and babies included, and take what they want.
"And sometimes (all too commonly) leaving behind devastated and frightened victims whose lives have been impacted by this most personal of crimes."

The survey interviewed 125 male and 21 female prisoners, including 75 convicted burglars. Revealingly, half of all the prisoners surveyed (170) said they had been a victim of burglary at some point, and that the experience had left them feeling "angry" and "violated".
But of those serving time for burglary, 43 per cent said they didn't think about how children would be affected before breaking in to a property, while 16 per cent said they believed their crime had little or no impact on the people whose home they burgled.
Interestingly though, a large proportion of convicted burglars claimed they would feel guilty if they knew their break-in had impacted directly on a family or vulnerable person, with 92 per cent saying they would regret causing suffering to an elderly or disabled person, and 93 per cent with a child.
Twenty three per cent of respondents said they were surprised to hear burglaries can affect a child's ability to sleep, and 26 per cent that it can lead to recurring nightmares.
Another 41 per cent said they didn't know that the experience can affect a youngsters' self-confidence and performance at school, and 38 per cent that it can lead to increased episodes of bedwetting.
The research findings show that it's important to educate prisoners about the impact burglaries can have to help reduce the incidence of reoffending and protect more families from the trauma of break-ins.
Noel Smith continued; "When you're a criminal, you don't think of your victims. To you, they're not people, because if you personalise them it's another thing that will stop you from committing the crime. But to help stop reoffending, we need to work on instilling victim empathy and show burglars the impact of their crimes."
---
All articles